Eco Friendly Gift Wrap
Dec 10, 2021
The sustainable way to wrap your gifts this Christmas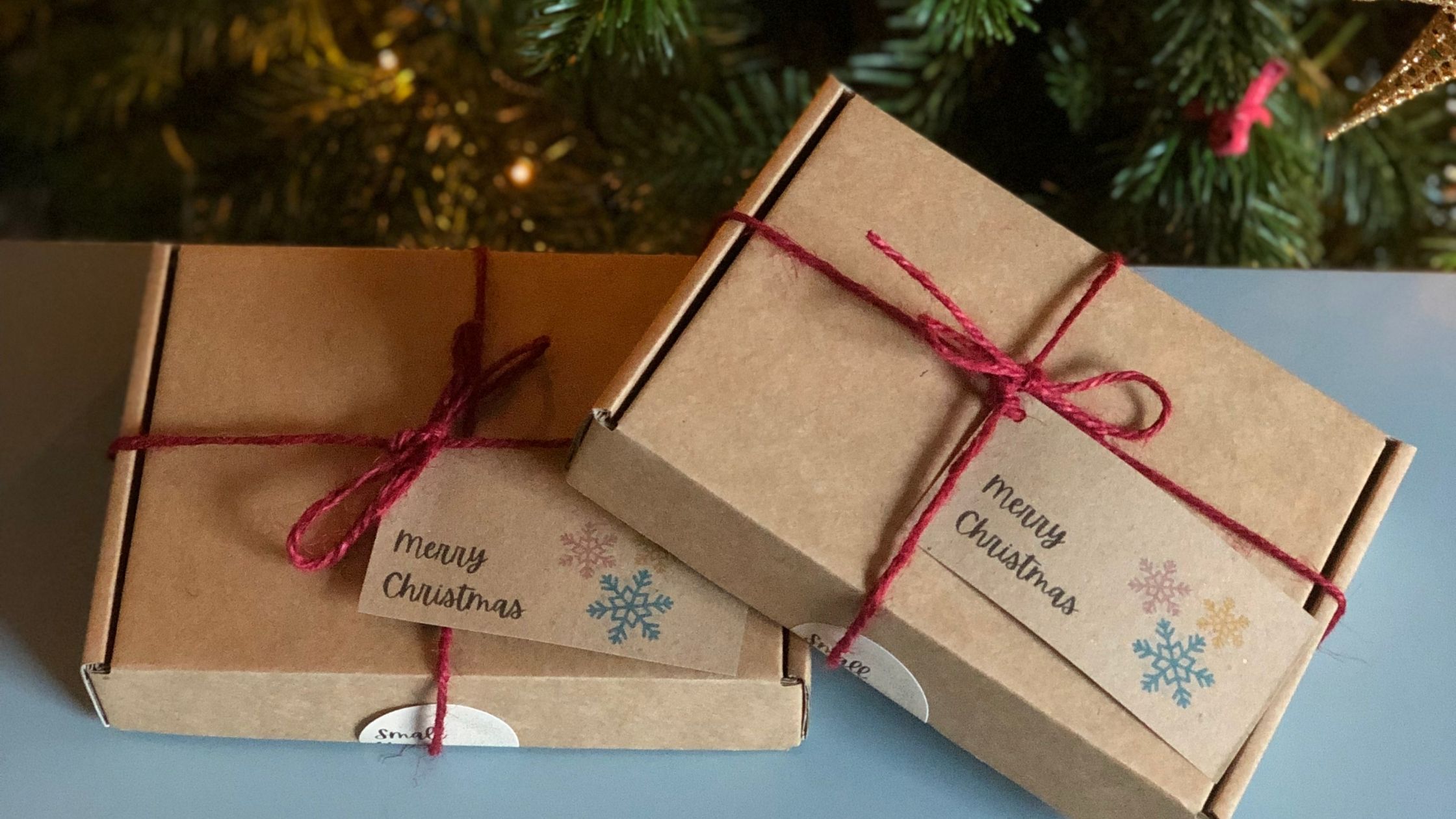 One of the biggest sources of waste at Christmas is the wrapping - it is inherently single use, it is often not really "paper" but is made from a mix of materials (including plastic), it is frequently covered in glitter (aka plastic) or has plastic sticky tape on it - all of which means it can't be recycled. So in reality most of our Christmas wrapping paper ends up in landfill or is incinerated. Which is a huge amount of waste, especially as according to Wrag Wrap approximately 50000 trees are used to make the paper used each Christmas.
So for this weeks instalment of the Sustainable Christmas Series I thought I would share some tips tricks and swaps to help you make your wrapping kind to the planet as well as beautiful to look at!
Paper and Boxes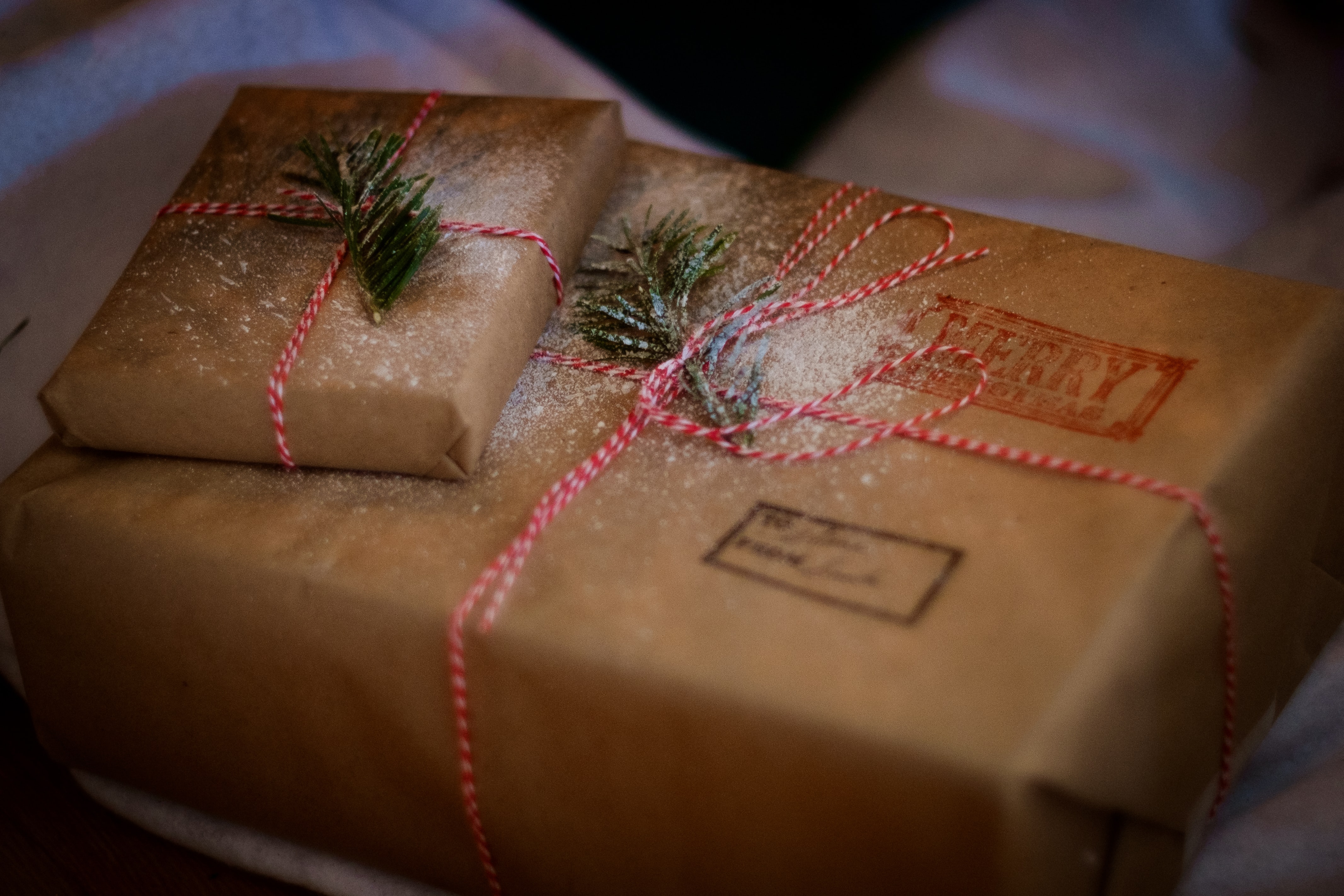 What could be better than recycled brown paper packages wrapped up with string?
Patterned wrapping paper
When it comes to using wrapping paper, I would go for paper that is both recycled and recyclable. There are a number of companies in the UK that sell some gorgeous recycled wrapping paper - I have used Happy wrap before who have some super cute designs and importantly their paper is recycled, recyclable and printed using vegetable inks here in the UK and they also have Lokta paper that has been certified Fair Trade too.
Recycled brown paper
This is definitely one of my favourite ways to wrap a present - I love the simplicity of it and it is a slightly more economical way to wrap your gifts. The great thing about using brown paper is it is a great base to build on - you can use a stamp to make a print of your own, you can tie it up with string, twine or ribbons (make sure these are all from natural materials such as jute, cotton, linen or hemp so that they can be home composted). You can even add dried orange slices, pine cones, cinnamon sticks to really make it look extra special.
Reusing paper
If you get newspapers or magazines don't put them in your recycling just yet - you can use them to wrap your Christmas presents. And you can even write a secret message by circling or highlighting words to make it extra special and personal. Another great thing to do is to use your 2021 Calendar to wrap gifts - maybe use the month that the person was born (except those born in December (sorry December babies) - unless you really want to get into trouble!)
Recycled boxes
This is how I have been wrapping my soap gift sets, very simply just using recycled tissue paper, a recycled box and jute twine with a label made out of recycled paper - I think they look lovely.
Fabric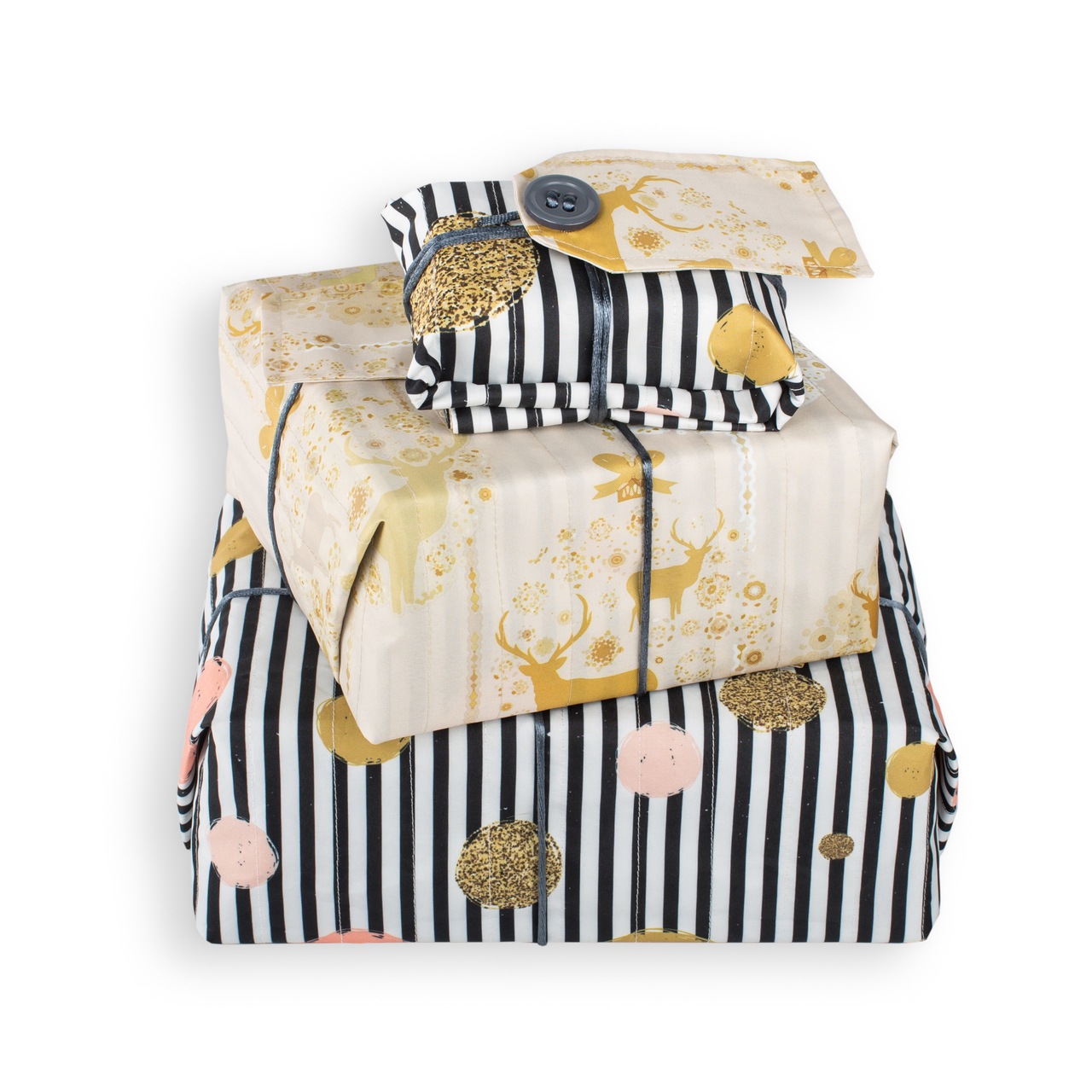 Beautiful, sustainable & simple to use, Wrag Wrap is a great way to wrap your gifts
Fabric has become a popular way to wrap gifts - it is reusable and if the fabric is made from natural materials such as cotton, linen or hemp, it can be home compostable when it comes to the end of it's use too.
Where ever possible it is always better to use fabric you already have rather than buy new - old pillows and duvet covers are great for this. But if you do buy new and can afford to, look for natural fabrics (preferably organic) or those made from recycled materials.
One of the most popular ways to wrap a gift using fabric is using the Japanese art of Furoshiki, which uses a square piece of fabric. There are a multitude of different techniques for how to wrap your gift, from fairly easy to much more complicated - thankfully there are lots of tutorials on YouTube so you can easily find your level to wrap all kinds of gift.
One of my favourite reusable fabric wraps come from Wrag Wrap - I absolutely love them as they are made from recycled plastic bottles and they are designed to be as easy to use as possible. I have been using them for years now and I love how I give a present wrapped using Wrag Wrap to someone one year and the following year I get it back on my present - or it gets given to someone else! And there are also certain pieces that are for certain members of our family. My eldest step kid has their birthday in December and I have a piece of Wrag Wrap that is double sided - one side is spots and non Christmasy and the other side is a gorgeous Christmas snow flakes design - so I always wrap their gifts in this particular piece. This may be a more expensive way to wrap your gifts initially but I have had mine for years now and they still look as good as new. And this year they have also set up a service where you can rent the wrapping - which I think is a fantastic idea.
Paper Tape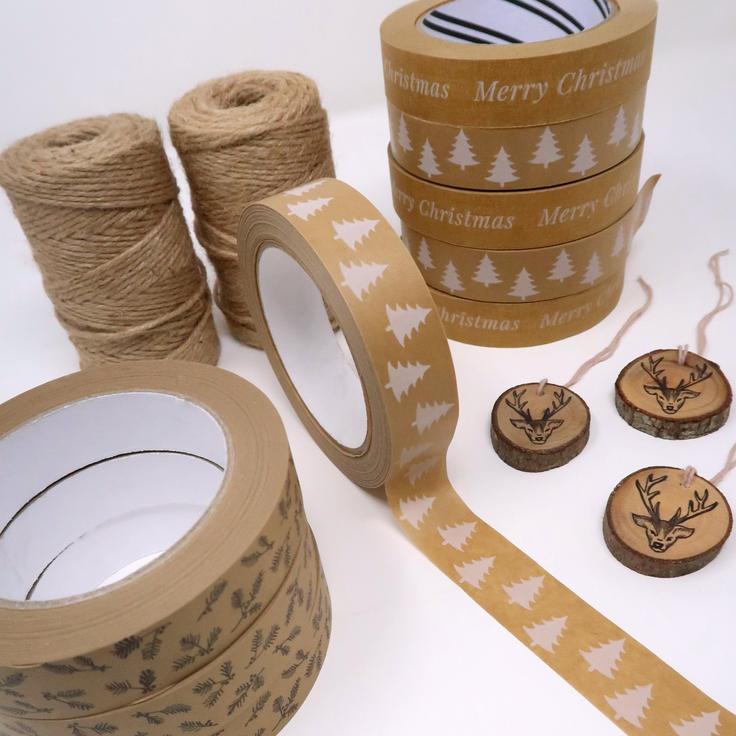 Paper tape can be recycled with paper recycling unlike sticky tape
And the last thing to think about is how you seal your wrapping - plastic sticky tape will need to be completely removed from your wrapping paper otherwise you will not be able to recycle any of that wrapping paper. So don't let all your good work go to waste - use paper tape -this is better than sticky tape as this can be put in the recycling still on your paper wrapping. I use recycled paper tape to wrap my gifts as this is the most eco friendly but you can get lots of Christmas themed paper tape if you want something especially Christmassy which is still recyclable.
That's all for today – I hope I have given you some ideas on how you can wrap your gifts beautifully but with minimal waste. I will be back soon with the next post in my Sustainable Christmas Series.
Kelly xx
🤍🤍🤍
I am Kelly Townsend and this is the Small Kindness Blog. I am a scientist, soapmaker, bee lover, a rewilding obsessive, and I want to spread Small Kindnesses through the medium of soap. Follow me on Facebook, Instagram and Twitter for your daily dose of kindness, sustainability and of course the joy that is soap.