Introducing Small Kindness
Mar 04, 2021
Kind to the skin, people and the planet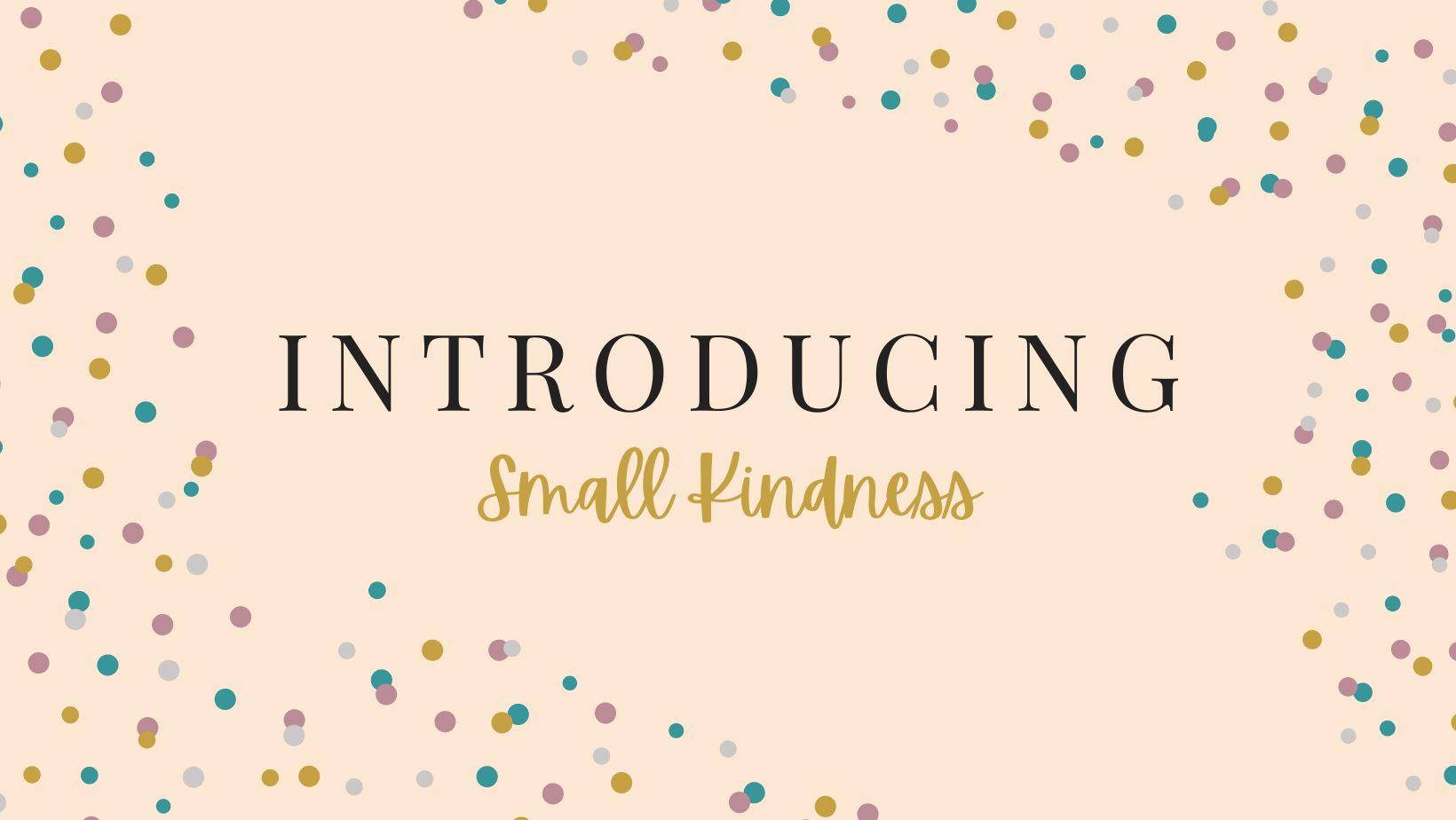 Like so many of you I was made redundant during the pandemic and found myself in a position where I needed to make a choice. Although I wasn't made redundant because of the pandemic, I was made redundant because of my chronic migraines. And even then it wasn't because I was unable to do my job – I was working long hours, doing everything that was asked of me, I was made redundant because I cannot travel.
I know- it seems completely absurd during a pandemic, but there it is. Travel (particularly flying) is a trigger for my migraines, which knock me out for three days at a time with severe pain, nausea and vomiting.
My original role at the company did involve a lot of travel but by the end of 2018, when I was at my absolute lowest, I requested not to travel anymore. I had done 8 years of hard-core travel for the company – Europe, South East Asia, China, India, sometimes for 10 days at a time, and I was physically unable to continue. They agreed to my request but demoted me from a senior manager to a manger and wrote me a letter of exemption from travel (which I had to justify every 6 months!).
You may ask how with a travel exemption did I end up being made redundant? To cut a long story short they restructured and made everyone in the department apply for new roles in different departments – all of which had a 30% travel requirement. And it became clear very quickly, this time they weren't prepared to put in place a travel exemption for me.
In the end it came down to a choice, taking a further demotion (and associated pay-cut!), accept the role with 30% travel, with the detrimental effect that would have on my health, or take redundancy.
The decision was easy actually– the company had shown that loyalty and hard work were not rewarded, and when you were in need of help and compassion, there was none.
So I chose to be kind to myself, to put my health first. I chose redundancy.
I was heartbroken by how I had been treated. The lack of kindness. But I was determined there was a better way.
So I took the time to think about what I really wanted to do. What was important to me? I have always been passionate about sustainability, reducing waste, and being kind to the environment.
I had previously toyed with the idea of selling a subscription box of handcrafted soaps from local producers. This resonated with me because I made the commitment to a plastic-free bathroom a long time ago (how much plastic waste is generated just from shampoo, shower gel and tooth brushing?), but I often forget to re-order the plastic-free soaps in time.
So I thought a subscription would be helpful for disorganised people like me. And an easy way for people to begin reducing the plastic waste they generate too.
But whilst I was thinking about what I wanted to do I also realised that I actually wanted to make something myself. I decided instead of selling other people's soap, I would make and sell my own. Perfect...
The only small problem is that I have never made soap before. Ever. But I am a scientist by training and soap-making is chemistry, so I decided not to let my complete lack of experience put me off. And that was how Small Kindness was born.
And why Small Kindness? I know it is only soap (well currently it is only an idea of soap!) but within that there is so much more. The soap will be made of natural, organic, fair trade, cruelty free ingredients. The packaging will be plastic free and as minimal as possible. And I will donate soaps to the local food bank too.
My hope is that these soaps can be a gift, a way of showing someone you are thinking of them, an act of self-care, a small change that will reduce your footprint on this earth and start people on their journey to reduce waste.
Kind to your skin, people and the planet.
I want to show a small change can make a big difference – one soap at a time. A Small Kindness.
I really hope you will join me on this journey of bringing Small Kindness to life - there is a lot to do, a whole lot for me to learn and I want to share all of this with you... spreading a little kindness along the way.
. . .
I am Kelly Townsend and this is the Small Kindness Blog. I am a scientist, a bee lover, a rewilding obsessive, and I want to spread Small Kindnesses through the medium of soap. Follow me on Facebook, Instagram and Twitter for your daily dose of kindness (as well as to see how the soap making is going!)