Mindful Meadow Series: Third design
May 22, 2022
The penultimate soap in the series and it is super cute!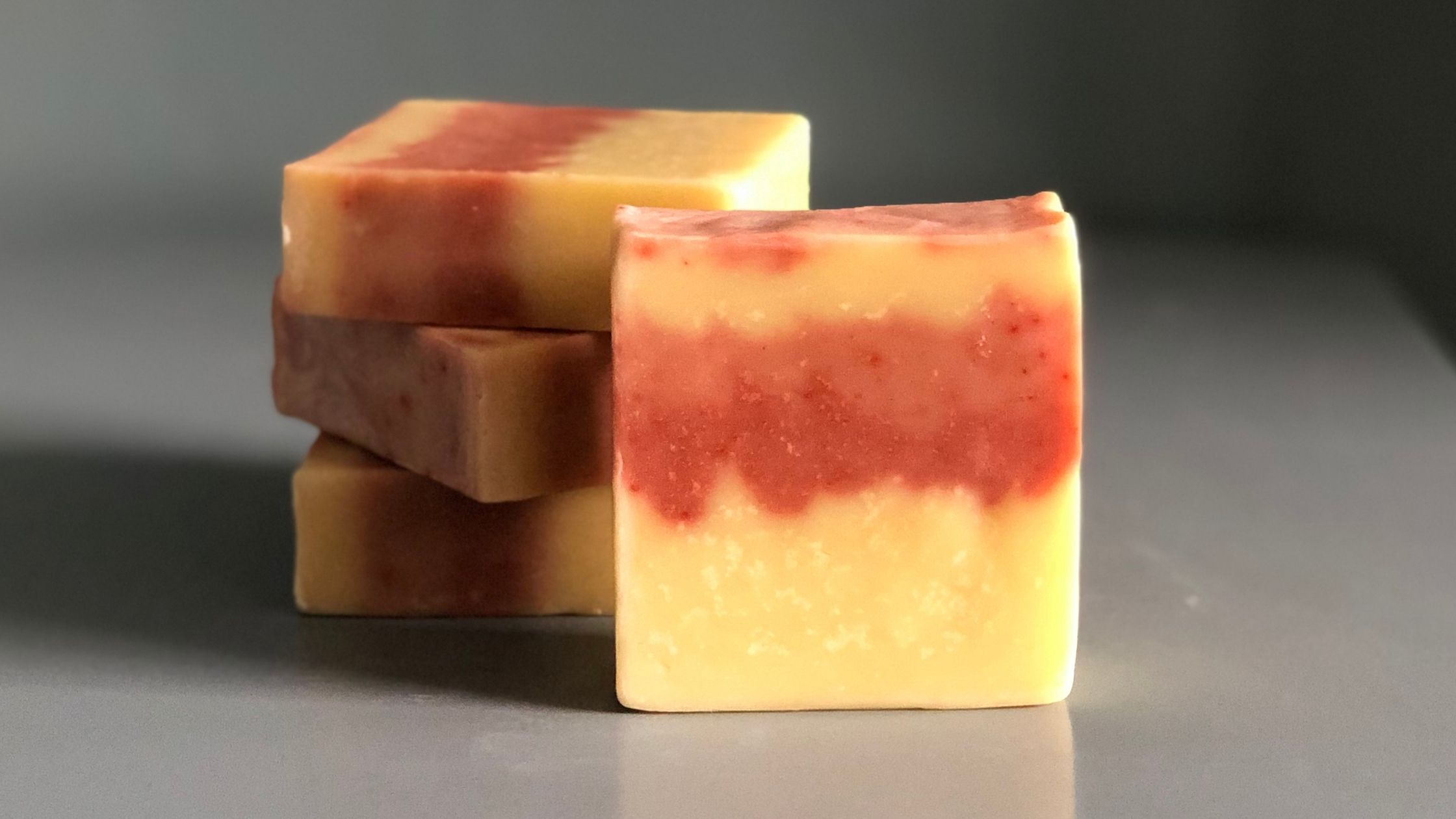 So here we are, back for design 3 - the penultimate bar in this series - if you haven't yet read the other blog posts in this series why don't you pop over here and read those first!
For this design I wanted to have a go at the pointy layers technique. I thought it would look cute if the pink layers were in the middle of the bar - with the white soap above and below.
As for all these bars I had to follow my assessed recipe and I made a dark and light pink using the wonderful madder root. Madder root has been used as a natural dye for centuries and the chemical within the root that gives my soap the beautiful deep pink colour is alizarin and did you know this natural colourant changes colour depending on the pH and is red in soap due to their alkaine pH - isn't that wonderful!
So for this pour I laid down just over half of the plain batter in the mould and then I took the dark pink batter and poured it as close to the top of the white batter as possible and moved the jug up and down the length of the mould trying to keep the batter in a smooth stream. The point of this is the soap batter being poured on top displaces the soap batter below and you can get these cute pointy layers. So I just poured the soap batter up and down the length of the mould and I tried to go over the same area a few times to encourage the pointy layers. When I was happy I had done that I just covered up all of the layer below using the remaining soap batter.
I poured the light pink next using the same technique and ended with some plain soap batter. Then to finish the bar I did a messy soap top using the leftover coloured batter and swirled it using a chop stick.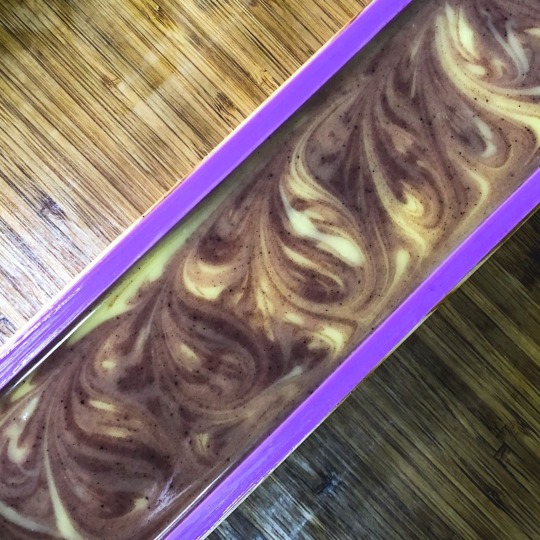 And here it is! I think it does look super cute and although this was my first time at trying this technique you can definitely see some pointy layers!! I think if I was to do this again I would try and get the coloured layers more into the middle of the bar, but apart from that I am really pleased with how it turned out! What do you think? Let me know in the comments below.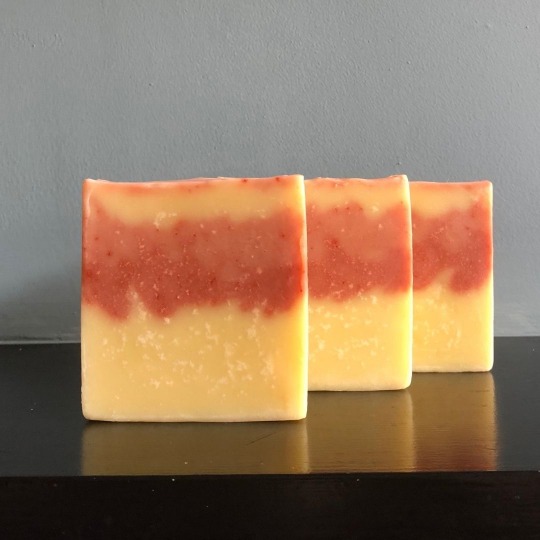 So only one more design to go and then I am going to need your help to decide which design is best!! So until next time.
...
I am Kelly Townsend and this is the Small Kindness Blog. I am a scientist, a bee lover, a rewilding obsessive, and I want to spread Small Kindnesses through the medium of soap. Follow me on Facebook, Instagram and Twitter for your daily dose of kindness (as well as to see how the soap making is going!)