Mindful Meadow Series: The Final Design
May 30, 2022
A beautiful hanger swirl design to end this series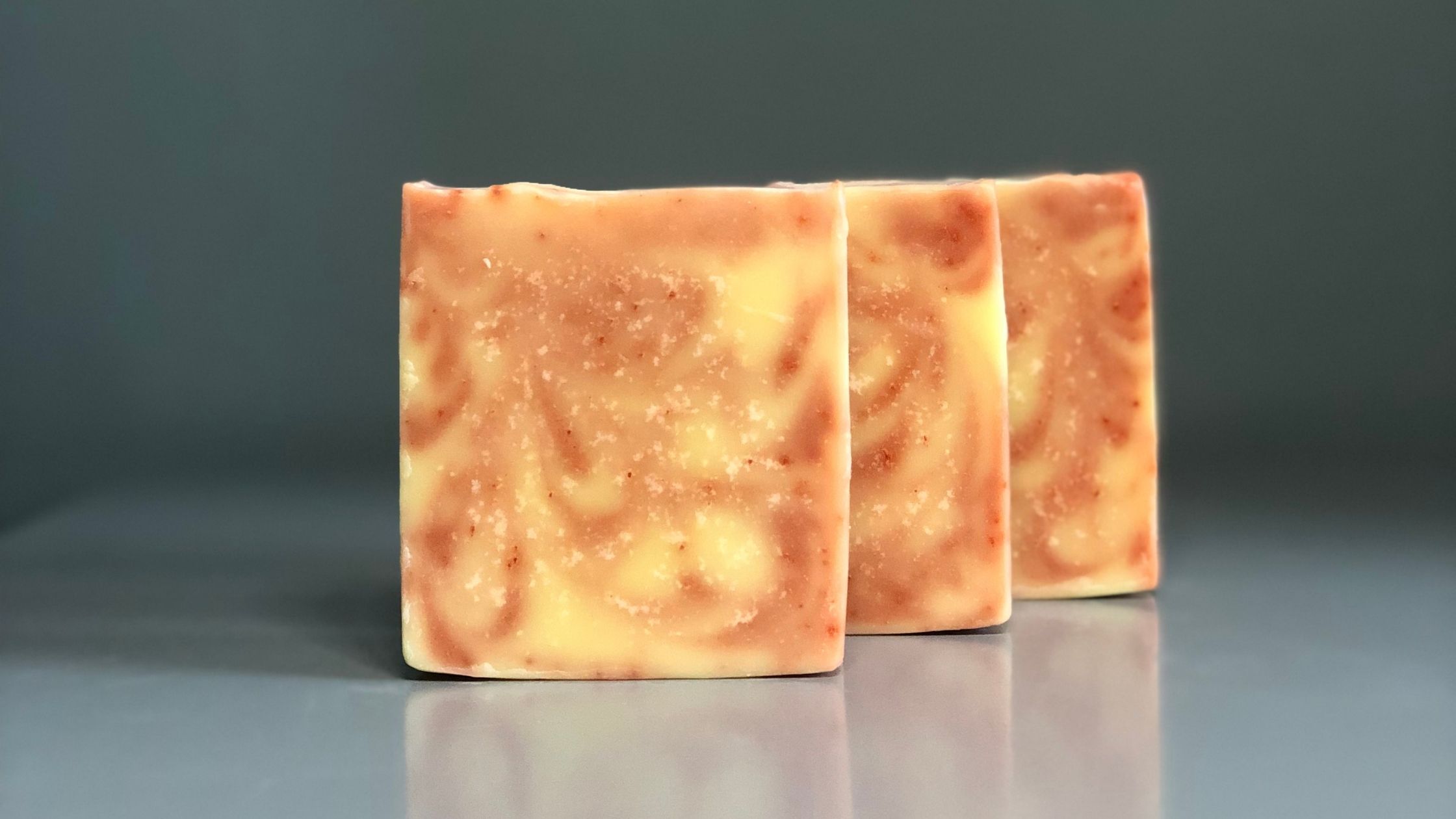 Today I am back with the final bar in this #nomowmay inspired series - if you haven't yet seen the other three designs in this series why don't you pop over here and read all about them first!
For the final design I went for an "In the mould" swirl. As for all these designs I used madder root to colour the soap and for this design I created two different shades of pink soap batter.
As this was an in the mould swirl all I did was pour in each colour - starting with the plain batter and laid it down by going up and down the mould in an S shape. I alternated between the colours and allowed each new layer to break through the one below by holding the jug a bit higher above the mould as I poured to allow gravity to do it's thing!
Then once I only had a little bit of each colour left I did a hanger swirl by pushing the hanger right to the bottom of the mould on one side and then doing a circular motion from the bottom to the top a few times to move the batter into swirls.
And I finished off the top by putting the left over colours down the length of the mould in three even rows and I pulled a chopstick through the colours, pulling them into each other. I did this at regular intervals all the way down the soap top and then I went around the edge of the mould a few times to finish it off! And that was that - I am really pleased with how this soap top turned out!!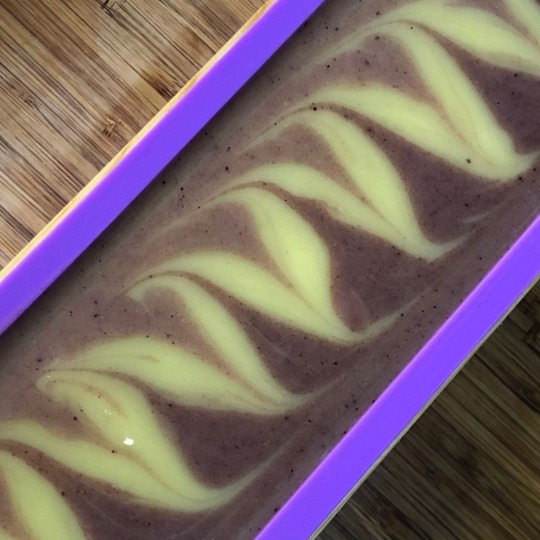 And here is the final soap, I really love this one too and the great thing about a swirled soap is that each bar is completely unique!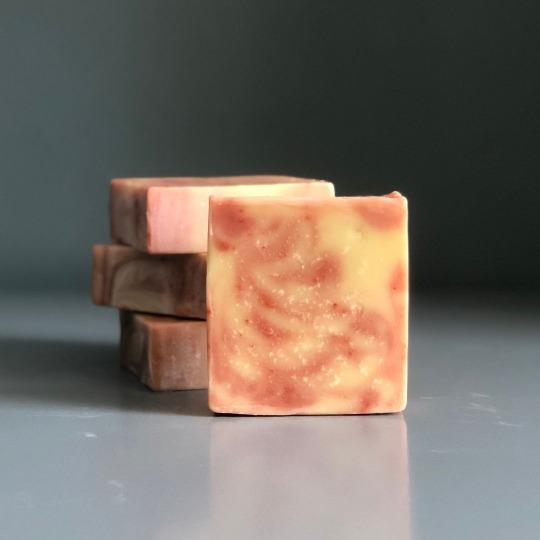 So now that you have seen all four of the designs I really need your help to decide which one is the best as I am completely undecided! To vote for your favourite please click here - and don't worry if you can't quite remember all the soaps it will show you a picture of each soap as you vote to help you decide which one you like the most💚💚
These bars are now available in my shop - I only made a few of each design so if you have a favourite I would definitely grab it while you can!
Well that's the end of this Mindful Meadow series, I hope you enjoyed it and I will back soon with some more soap, sustainability and kindness.
...
I am Kelly Townsend and this is the Small Kindness Blog. I am a scientist, a bee lover, a rewilding obsessive, and I want to spread Small Kindnesses through the medium of soap. Follow me on Facebook, Instagram and Twitter for your daily dose of kindness (as well as to see how the soap making is going!)