7 Easy Plastic Free Swaps For your Bathroom
Jul 08, 2022
Here are 7 super simple swaps to help you reduce the amount of plastic waste from your bathroom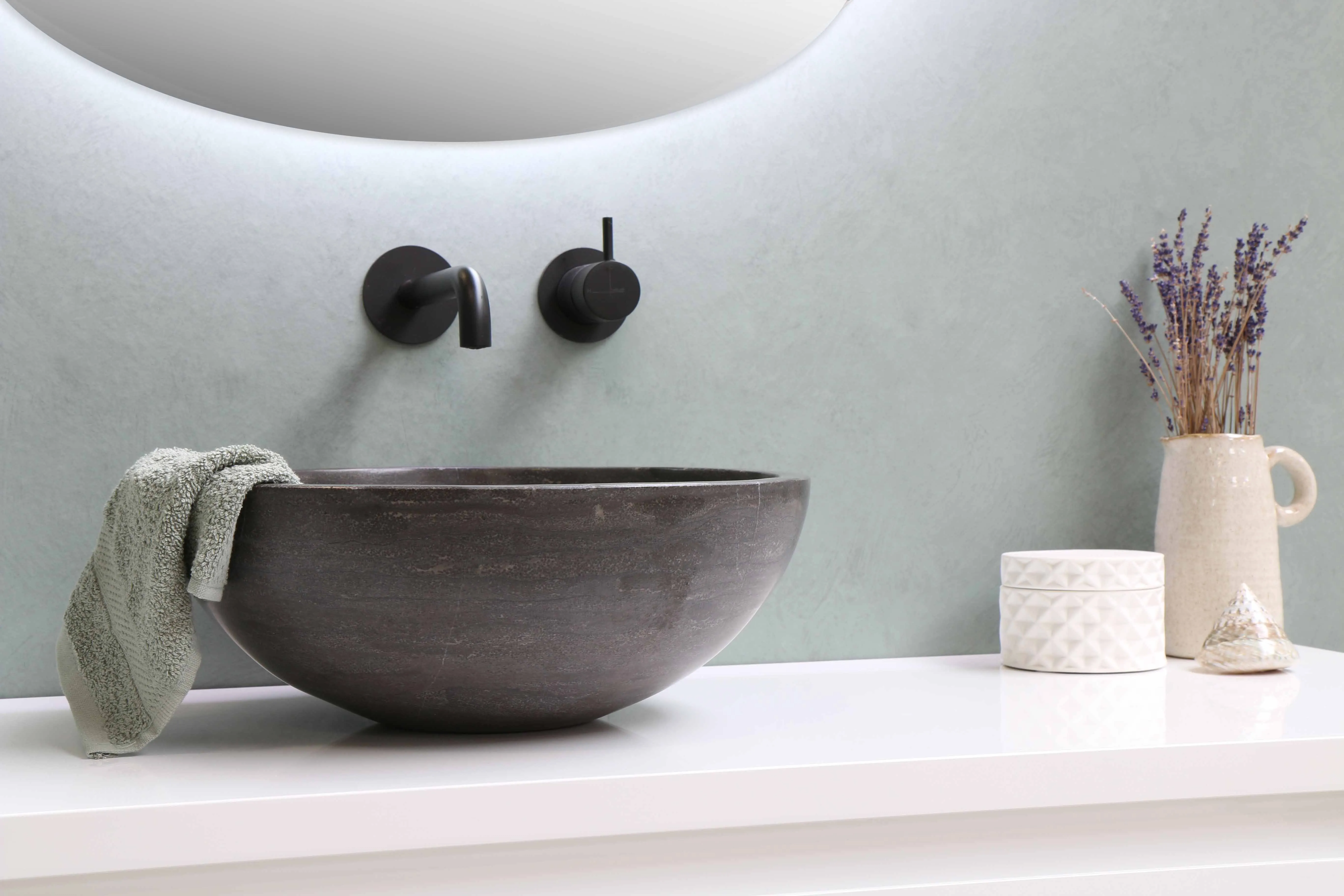 If you are taking part in plastic free July or thinking about giving it a go here are some easy plastic free swaps for the bathroom. The amount of plastic waste generated in our bathrooms is incredible - just think that every disposable toothbrush you have ever used still exists in the environment!! Our daily beauty routines are packed full of plastic bottles, tubes, sachets, not to mention disposable razors and toothbrushes. And with some easy swaps we can eliminate a lot of this, dramatically reducing our plastic waste. And just think of the impact if every household did the same, the incredible power of lots of people taking small manageable steps.
So here are 7 super easy swaps to considerably reduce your plastic waste and be kind to the planet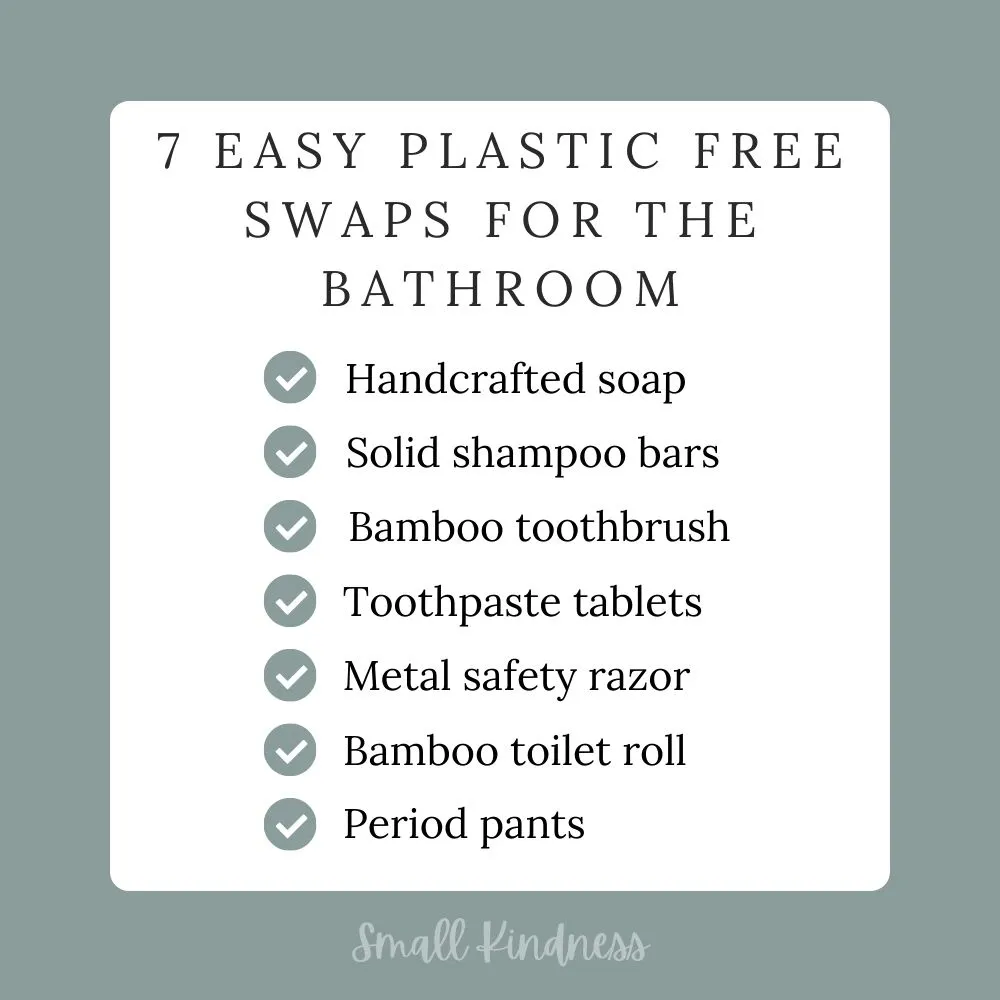 Handcrafted Natural Soap
This is one of the easiest swaps to make and reduces the amount of plastic waste you have considerably! And if you swap to a handcrafted soap made with natural ingredients your skin will thank you too. Shower gels, body washes and hand washes often contain sulphates, preservatives and other chemicals that can actually irritate and dry out your skin, not to mention the effect these synthetic chemicals have on the marine life in our waterways. Natural soap doesn't contain any of these nasties and is often packed full of skin loving ingredients that won't dry our your skin. If you think that using a bar of soap in the shower might be a bit inconvenient you can use your soap in a soap pouch, meaning you can hang it up making using soap in the shower a bit easier - with the added benefit that they can act as a natural exfoliator too. I love using mine - feels like a small treat every morning!
Solid Shampoo Bars
Again this is another really simple straight forward swap. You can get shampoo bars for all hair types and like soap they are super easy to use, easy to take travelling and I really would never go back to shampoo in a plastic bottle.
Bamboo Toothbrush
It is a worrying thought that every toothbrush I have ever used is still here on the planet - and this will be the same for most of us as researchers reckon that almost every toothbrush made from 1930s is still around! However, you can swap to toothbrushes made of bamboo - you can even get bamboo heads for your electric toothbrush too meaning there really is no reason not to switch from a plastic toothbrush to one that is biodegradable. It is worth noting that the bristles are still made of nylon (i.e plastic) but being able to compost the handle is absolutely a much better option than a disposable plastic one!
Toothpaste Tablets
Toothpaste tubes are not easy to recycle - they are often a mix of different materials and generally just end up in landfill. There are a number of alternatives including pastes in glass jars and toothpaste tablets that come in glass jars but you can also buy as a refill. We get ours from our local Zero Waste shop but you can actually buy some in local supermarkets too now. I spoke to my dentist about using these instead of toothpaste and they said as long as they contain fluoride they didn't see any problem with using them.
Metal Safety Razor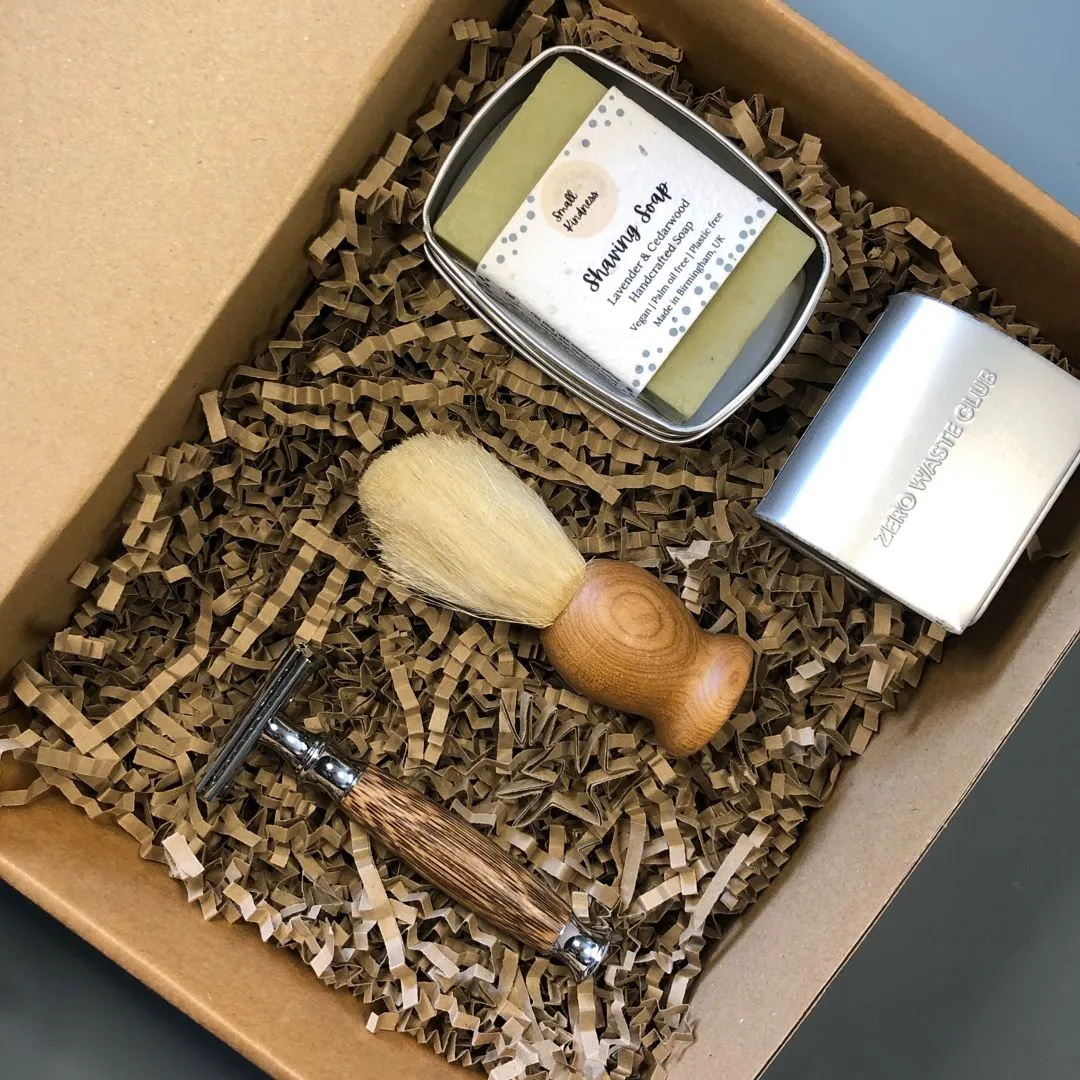 Disposable razors are rarely recycled and billions end up in landfill every year (yes I mean billions) Luckily there is a better way - a Metal Safety Razor. These beauties are often made of steel, are recyclable at end of life and are fitted with replaceable double edged razor blades that can easily be recycled in your kerbside metal recycling. In fact we have a handy tin as part of our plastic free shave set that you can store yours in which you just tape up and pop in your normal recycling .
These might look a bit scary and I was worried about using a safety razor to start with but I absolutely love mine, it is really easy to use once you understand you need a little more patience than a standard disposable razor and not to apply any pressure, just use the weight of the shave head. It's a fantastic, almost like for like swap that will save a huge amount of plastic and money as the replaceable razor blades only cost £2 for 5 blades..
Recycled/Bamboo Toilet Roll
There are a number of companies that offer a plastic free toilet roll subscriptions, often they are made with bamboo or recycled paper so no trees are harmed too. And because I am always looking for a product that is kind to people as well as the planet some also help build toilets for people that need them or help provide clean water for communities.
Reusable Period Products
There are loads of products available, including menstrual cups, period pants and reusable period pads. Personally I use period pants as they just work for me and my cycle and they are super comfortable. The amount of plastic these reusable options save is incredible - 10 billion plastic tampon applicators are thrown away every month world wide! Like everything you have to find what works best for you and even if that starts out as a combination of normal period products and some reusable ones this will still reduce the amount of plastic waste you generate a month. Remember it's all about those small steps!
So which swap are you going to try first? Let me know in the comments below.
and do check out my handcrafted soaps, shave bars and plastic free shave kits as an easy way of helping you reducing your plastic waste
...
I am Kelly Townsend and this is the Small Kindness Blog. I am a scientist, a bee lover, a rewilding obsessive, and I want to spread Small Kindnesses through the medium of soap. Follow me on Facebook, Instagram and Twitter for your daily dose of kindness, sustainability and (of course) soap making